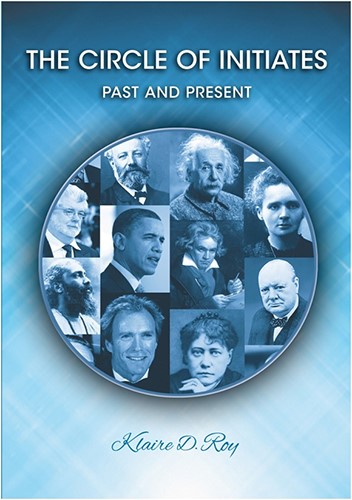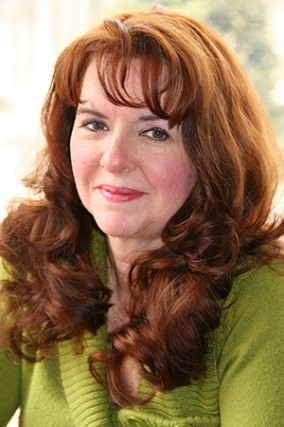 Klaire D. Roy
Their Incarnations, Hidden Personality Traits, and the Influence of the Seven Rays by the Tibetan Master, Djwhal Khul
by Klaire D. Roy
Orange Palm Publications, October 2016
From Bach to Benjamin Franklin, Jim Carrey to Tom Cruise, to Mozart and Madonna, Oprah and FDR, few current and departed creatives and icons are left unobserved (or unscathed) in the new book, The Circle of Initiates Past and Present: A Brief Generic Biography and Critical Study of the Structure of Their Rays and Their Initiation Level.
By author Klaire D. Roy, the book is the evocation of the thoughts of the Tibetan Master, Djwhal Khul, who lays out a "Who's Who" of some of the most famous, infamous, notorious, and celebrated people ever to have walked the planet.
Each of the 109 featured persons in The Circle of Initiates was studied and revealed in curious and insightful ways, for instance, we see that Bill Gates derived his genius and his humility from his incarnations as a mathematician-astronomer, a scientist and a Buddhist monk.
Yet to be reincarnated, Mark Twain was enabled by his astral body to encapsulate the passion and humor created by ray 6, while sub-ray 2 gifted him with intuition. Elvis Presley, according to the Master, was the reincarnation of Puccini, and is on "stand-by" to reincarnate again; his ray 2 and sub-ray 6 astral body gave him understanding of the suffering of others, while increasing his own sensitivity and his difficulty accepting his imperfections.
In riveting detail and startling revelation, in a "no holds barred" style, each of the 109 notables is described in these sections:
Master Djwhal Khul's Commentary
Initiation Level and Ray Structure
Monad, Soul and Personality
Mental, Astral and Physical Body
The reader is advised to study, in advance, the introduction to the Science of the Seven Rays, in the appendix, wherein Master Djwhal Khul's disclosures are explained. Early in the 20th century the Master wrote, in partnership with Alice A. Bailey, five volumes of A Treatise on the Seven Rays that influence our evolution on Earth.
Soon to come is Volume II of The Circle of Initiates, comprising 108 initiates, including George Clooney, Charles Dickens, Swami Sivananda, Angelina Jolie, and Mother Teresa.
About the Author
Klaire D. Roy is the literary interpreter of Tibetan Master Djwhal Khul's ongoing thought flow, and the author of volumes of the Master's teachings on Tantrism:
Tantrism: Introductory Themes
Training In the Age of Ray 7
New Tantrism
Director of the Medicine Buddha Mandala Institute of Montreal, Roy is a popular speaker and bestselling author of The Manual Of Lithotherapy, Discover The World Of Crystals and Stones. She is also chief editor of La Pierre Chantante, a magazine devoted to health and wellness through stones and crystals. Some translated into several languages, her writings focus on self-awareness, meditation, the Soul and the spiritual path.
Press Materials, Links and Downloads