Get Nation-Wide Media Exposure On Radio, Magazines, Newspapers and TV From An Expert Book Publicist with 20+ Years Experience
Do you need help promoting and marketing your new book?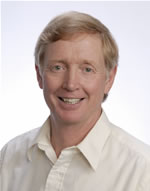 Simon Warwick-Smith
Warwick Associates offers book promotion and publicity services for authors and publishers — specializing in the spirituality, memoir, self-help and alternative genres.
We can get you radio interviews across the US, book reviews in magazines and newspapers, and significant exposure online.
Call (707) 939-9212 for a free consultation to speak with Simon about doing a publicity campaign for your book — or continue reading to learn how we promote new books and what we might do for you.
The Unspoken Industry Secret: Selling Books is Hard
The unfortunate truth is that the majority of books published today don't sell well.
Recent advances in technology that make self-publishing books easier also means there's a lot of books out there! And with the rise of the internet with social media, video and games all competing for the reader's leisure time… people are reading less books than they used to.
So the result — more competition and a smaller market — means selling books is tough! Success requires the perfect combination of good content, a receptive niche market and excellent marketing.
The unspoken secret of big-time publishers and publicity firms is that while some of their books sell very well, most don't. Even the big publishers who have decades of experience working with thousands of books struggle to predict which books are going to succeed.
But Without Publicity And Promotion, Even A Great Book Won't Sell
If you want your new book to have any chance of success, you need to get the word out. Even the most amazing book is unlikely to sell without proper publicity.
For example, The Great Gatsby, by F. Scott Fitzgerald, was published in 1925. It sold very few copies. The author died fifteen years later in 1940 believing himself a failure and his work forgotten.
But then, in 1942, a non-profit just happened to send out 155,000 copies of The Great Gatsby along with millions of other American books to the soldiers of World War II. The Great Gatsby was so popular with the soldiers that it triggered an avalanche of sales, raving reviews, republications and several movies based on the book.
Literary critics proclaimed the novel a classic — one of the greatest American novels ever written. By 1960, it became standard reading taught in high schools across America. And it still sells tens of thousands of copies each year today!
The Great Gatsby is a brilliant novel, but that alone wasn't enough to make it sell. It almost faded away forever. It took a big publicity effort to get it in the public eye before it could finally achieve success.
We Give You The Very Best Shot At Success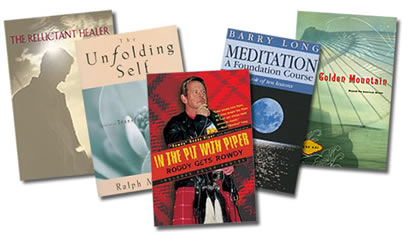 A few of the hundreds of books Simon's worked with throughout his career.
Warwick Associates helps authors and publishers be more successful by offering high quality book promotion and publicity services.
Located in the heart of "wine country" in Sonoma, California, Warwick Associates has up to a dozen book publicity campaigns running at any one time. Our small team develops campaign materials and communicates with our database of over a thousand media contacts to setup interview bookings, book reviews, articles and news releases.
We also help authors succeed by offering services as literary agents and self-publishing consultants. With over 20 years of experience in the publishing industry, we have worked with hundreds of authors, publishers, and self-publishers in all areas of the publishing industry.
Due to popular demand, we tend to specialize in doing publicity campaigns for these book genres (however we are open to others):
Nonfiction
Memoirs
Self-Help
Spirituality
Health
Alternative
If you'd like to talk about or have any questions about promoting your book, call Simon at (707) 939-9212 (business hours PST) for a free consultation.
Are You Ready For Book Publicity / Marketing / Promotion?
If you're ready to talk about running a publicity campaign for your book, you're probably in one of these three stages:
You're finishing up the process of developing your book and are releasing it in the next few months.
You're releasing your book now and you need publicity and marketing as soon as possible.
You released your book several months ago (with zero publicity) and it's not selling — and now you realize you need publicity.
The earlier you start thinking about and planning for your publicity campaign, the better. Earlier planning allows us to suggest small improvements to the book that help create more media buzz, as well as have a better prepared and well-timed publicity campaign.
And if you're self-publishing, we can guide you through editing, book design, cover design, printing and distribution and more if needed. We can also suggest advice on crafting a book title, cover design, and publicity "angle" that'll grab reader's attention and generate more buzz among the media.
Now, we can't make any promises that our services will make your book sell — but know that by having high quality media publicity you will have greatly improved your chances of success.
As your publicist, we take care of the details so you don't have to worry about it. We create high quality news releases, have excellent media contacts, and we're sure to get you lots of interviews, articles and reviews published — all at a very reasonable price.
Get Interviewed On Radio, Articles In Magazines, And Reviews Online
Here's what you get when you do a book publicity campaign with us:
Interviews in broadband radio, internet radio, podcasts and possibly TV.
Book reviews, articles, excerpts and written interviews in print media (magazines, newspapers, etc) and digital media (blogs, online magazines, online newspapers).
A "media kit" of news release, articles, interview questions, etc for distribution to the media.
A permanent dedicated publicity page here on warwickassociates.com featuring your book and media kit.
(Optional) Send a copy of your book plus media materials out to our contacts at the major players for publicity in mainstream newspaper and TV. We can't gaurantee that you'll get an interview booking with them, but it will get into the right hands so you'll be considered.
A book launch is an exciting time, and managing the publicity can be complex and overwhelming if you're inexperienced. We take care of the complexity for you so you can just focus on being an author or publisher.
What Your Publicity Campaign With Us Would Look Like
Before we start, we'll need from you some details to include in the media kit such as an author bio, photo, an article, interview questions and an excerpt from your book.
Then we write an engaging news release for your book to attract interest in you and your book from the media and their audiences.
Your campaign would last three months, preferably beginning a few weeks before the release date of your book.
During this time, we reach out to each of our 1000+ media contacts and send them your custom-made news release and media kit for your book. Many of these contacts we have had a personal relationship with after working together for many years, and they anticipate our releases.
As responses start to filter in, you'll be able to see what media organizations have expressed interest in posting a review, article, or booking an interview with you for your book.
At the end of each month, you receive a report detailing the results of your publicity campaign (how many bookings, reviews, articles, etc).
How To Get Started Promoting Your Book
Here's what will happen when you call. Simon will talk to you for about 20 minutes about your book and answer any questions you may have.
Then if you want to continue, we'll need to see a copy of your book or manuscript. Unfortunately, we can't work with everyone because we need to see that you're a good fit for our media contacts.
If you are approved, we'll discuss what you want, what your options are, timing and prices, and we'll come to an agreement on what exactly we'll do for you. Next, we start the preparation process and then do the campaign.
Call (707) 939-9212 during business hours (PST) to talk to Simon about doing a publicity campaign for your book. If you're undecided, call anyways, Simon is happy to answer your questions and discuss your concerns.
We look forward to doing business with you and wish you the best of luck with your new book.
What Our Clients Are Saying: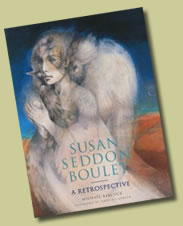 "THANK YOU, WARWICK ASSOCIATES, FOR YOUR hard work promoting the Susan Seddon Boulet Retrospective Art Exhibition. I appreciated the featured magazine articles, the extensive direct mail campaign and the innovative push for bookstore displays. Your suggestions for speakers and your contacts were invaluable. The show was an outstanding success and a wonderful tribute to Susan. Good work, I'm happy to recommend your services."
— JANET SEDDON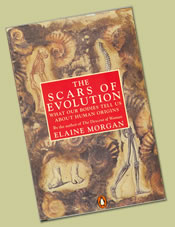 "WARWICK ASSOCIATES ON MY BEHALF ORGANIZED A one day symposium with speakers from five different countries held in San Rafael, California. Since I was unable to be in America prior to the event, they took full responsibility for publicity, transport, finances, accommodation, media coverage, accounting, and public relations – to everyone's satisfaction."
— ELAINE MORGAN, U.K.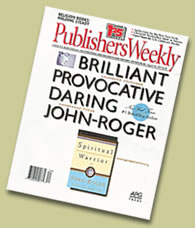 A NEW YORK TIMES #1 BEST-SELLING AUTHOR with millions of books in print, and a frequent television and radio guest, John-Roger has appeared on "Larry King Live", "Politically Incorrect" and the "Roseanne Show," and on his own cable TV program. Warwick Associates enjoyed a long relationship with John-Roger's publishing company, Mandeville Press, providing a wide variety of services, from coordinating the cover of Publisher's Weekly to arranging radio and TV satellite tours, and producing a book launch and charity benefit in Santa Monica which was attended by celebrity guests and an audience of several hundred people.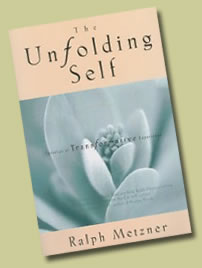 "SIMON WARWICK-SMITH HAS assisted me on several book publishing projects – making contacts with publishers, consulting on marketing, handling contract negotiations. He has significantly improved my returns and benefits from publishers and I recommend him highly as an agent and/or consultant."
— RALPH METZNER, Ph.D., Author of The Unfolding Self, Green Psychology, and The Well of Remembrance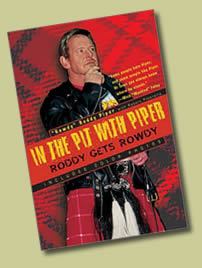 STARRING IN TWENTY-FIVE motion pictures and winning more than two dozen professional wrestling titles, the world-famous athlete and performer, Roddy Piper, captured in his autobiography the heart and soul, and the blood and guts of more than thirty years in the ring. Warwick Associates promoted Roddy and his new book, In The Pit With Piper, by booking major TV and radio appearances and author events, nationwide.
"AFTER SCREENING A HUNDRED literary agencies for me, (my associate) came up with Warwick Associates, operated by a wonderful team of people… Not only did they dive into the project headfirst with me, but they baby-sat me through the entire process. Eventually, Simon got me a deal with Penguin Putnam books to publish my work, and here I am 100,000 words later."
— RODDY PIPER, Author of In the Pit with Piper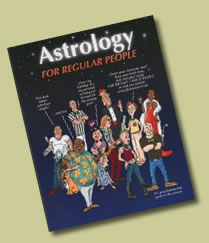 "SIMON AND HIS STAFF are professional, courteous and enthusiastic. They provide quick feedback on inquiries and demonstrate reliable follow-through. Often, I feel his team are a part of my own staff. I recommend them highly and without reservation."
— WALTER SEMKIW, M.D., author of Astrology for Regular People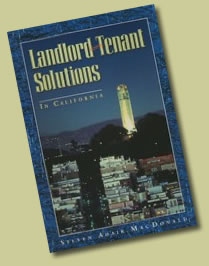 "WARWICK ASSOCIATES MANAGED my publishing operation, distribution, sales, fulfilment, publicity and events, so I could get on with practicing law. Being a published author in my field of specialization has paid off handsomely."
— STEVE MACDONALD, MacDonald Beckman LLP, author of Landlord Tenant Solutions
Are you ready? Call (707) 939-9212 to speak with Simon about promoting your book.