A Revolutionary 30-Day Plan to Change How You Relate to Your Body and Health
By Jeannine Wiest – New Page Books – October 2014
---
We have more power to heal ourselves than we have been led to believe.
The discovery that your body (not your mind) is listening to you will transform your life. Your mind runs old programs, "defaults" to all that is familiar in your life, even when what's familiar is pain. In The Alchemy of Self Healing author Jeannine Wiest will show you how to tap into your body wisdom that craves health and joy.
An inspiration to many, Jeannine has been selected for the 2014 "Top 12 Spirited Woman Book Pick List"!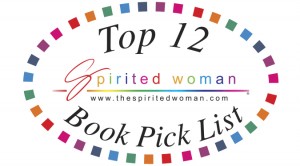 Wiest is an advanced certified craniosacral therapist, Reiki master, and holistic coach. She has danced on Broadway, dissected a human cadaver, and today works with a wide variety of clientele from movie stars, stressed-out executives to clients who are living anxiety-ridden lives.
Press Materials, Links and Downloads