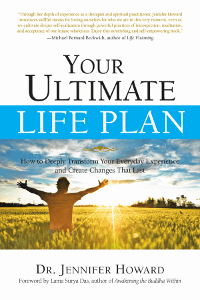 Your Ultimate Life Plan
By Dr. Jennifer Howard
Foreword by Lama Surya Das
New Page Books – December, 2012
Through her depth of experience as a therapist and spiritual practitioner, Jennifer Howard introduces skillful means for loving ourselves for who we are in this very moment, even as we cultivate deeper self-realization through powerful practices of introspection, meditation, and acceptance of our innate wholeness. Enjoy this nourishing and self-empowering book.
—Michael Bernard Beckwith, author of Life Visioning
---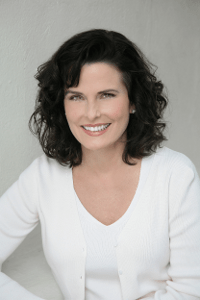 Are you ready to live the life you've always dreamed of? Your Ultimate Life Plan will help you step boldly into your next, deeper level of happiness, wholeness, transformation and success. The distillation of Dr. Howard's 20-plus years of experience as a licensed psychotherapist, energy healer, and spiritual teacher, this "workshop in a book" introduces her unique Conscious Living 2.0 principles and practices, including the innovative and powerful Multidimensional Awareness Practice.
An eminently practical guide, Your Ultimate Life Plan is the missing how to for moving past your problems into a richer, more meaningful life. It will help you do more than understand Wholeness, you will experience it.
Winner of the GOLD Nautilus Book Award, May 2013.
Press Material, Links and Downloads
News Release
Author Bio
Interview Questions
Book Summary
Endorsements
Book Review
Article: Ego–Love It or Leave It
Article: Making This Your Best Year Ever
Article: Mulitidimensional Awareness
Excerpt: The Attitude of Gratitude
Excerpt: Living a More Conscious Life
Excerpt: Journeying from Wounded Ego to Sacred Self
Excerpt: Embrace Your Multidimensional Nature
Excerpt: The Names of God
Excerpt: Passion and Purpose
Excerpt: Spiritual Warrior
Contact us if you need a Word file for publication